A story of two sisters'
drive and enthusiasm
Seeing the market with new eyes every day
Cristina and Silvia Crotti were born into a family where good taste and an innate aesthetic sense are a longstanding tradition.
For several years, both sisters worked in the family fashion firm, Maska, until their father, the company founder, decided to retire. This was when they decided to strike out on their own, turning the family's homespun balsamic vinegar production into a viable craft business.
This was the start of Il Borgo del Balsamico. A women-owned company, it also brings to the fine food market all the know-how acquired by the family in the fashion business.
Supreme quality is their byword. It is the hallmark of their famous Aceto Balsamico Tradizionale di Reggio Emilia DOP, the traditional balsamic vinegar produced for centuries in the province of Reggio Emilia.
It is also what has led them to develop a whole range of Balsamic Vinegars, stepping outside the box to explore new flavours and new culinary uses for their famed Italian product.
"In 2004, following an in-depth look at the Balsamic Vinegar market, we realized that producers focused exclusively on the number of years their product had been aged – something extremely difficult to prove and therefore open to mystification. So, we decided to concentrate on a much more important subject for the consumer: how and when to use balsamic vinegars. The result is our Colour Code to help consumers choose the right vinegar for the right dishes.
the old stable, now our office
the traditional bottle for Balsamic Vinegar of Reggio Emilia PDO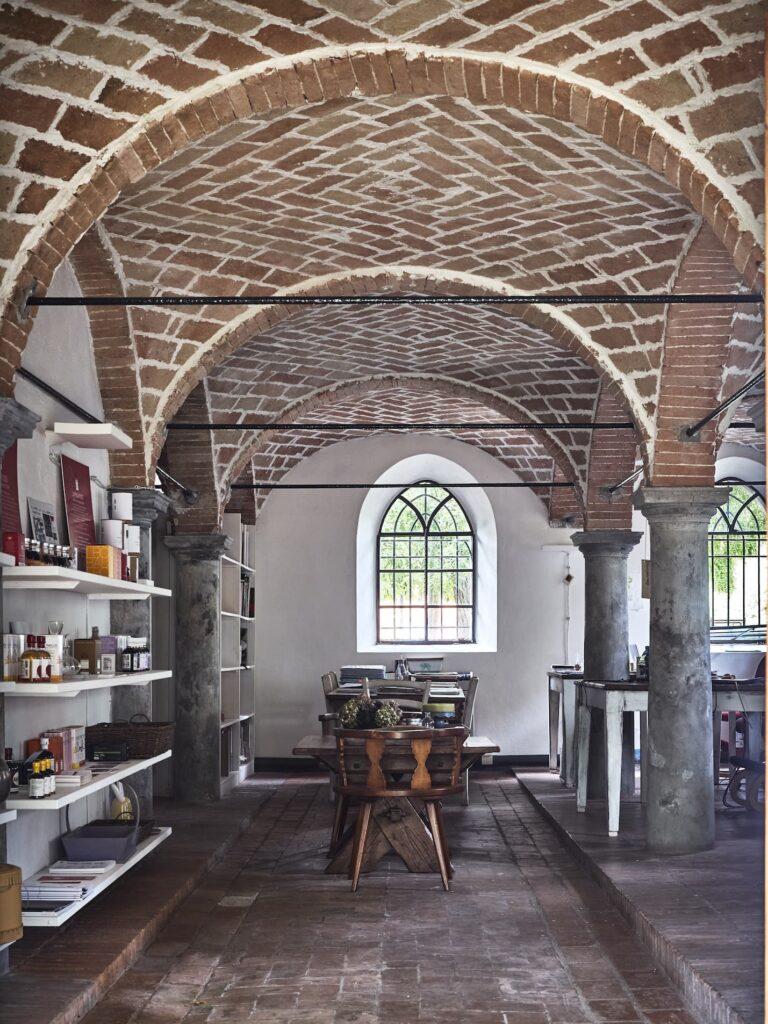 the old stable, now our office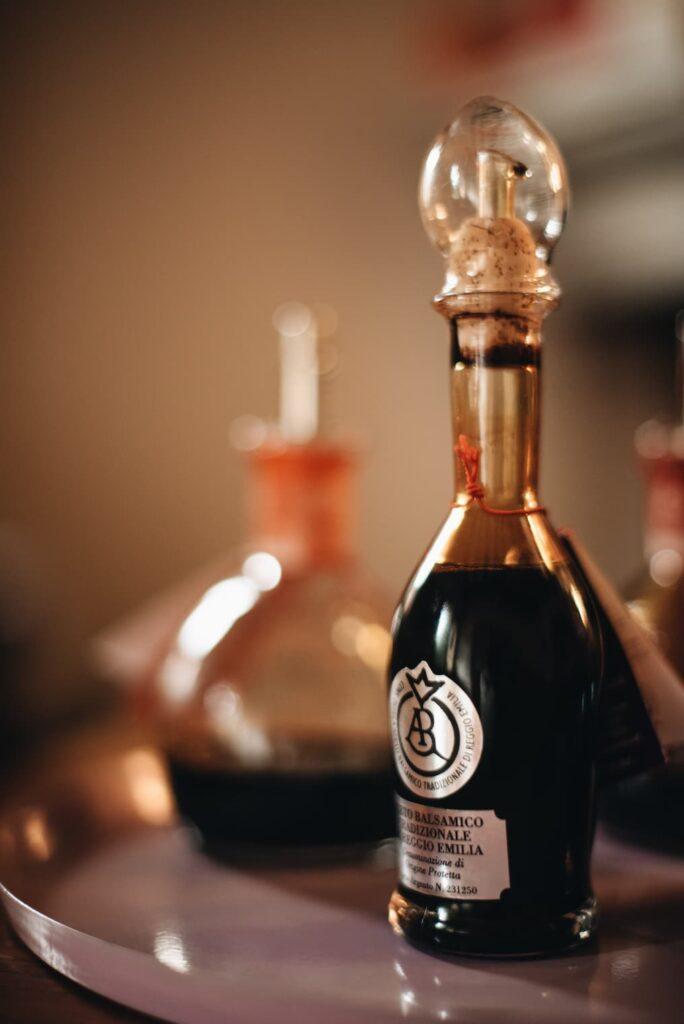 the traditional bottle for Balsamic Vinegar of Reggio Emilia PDO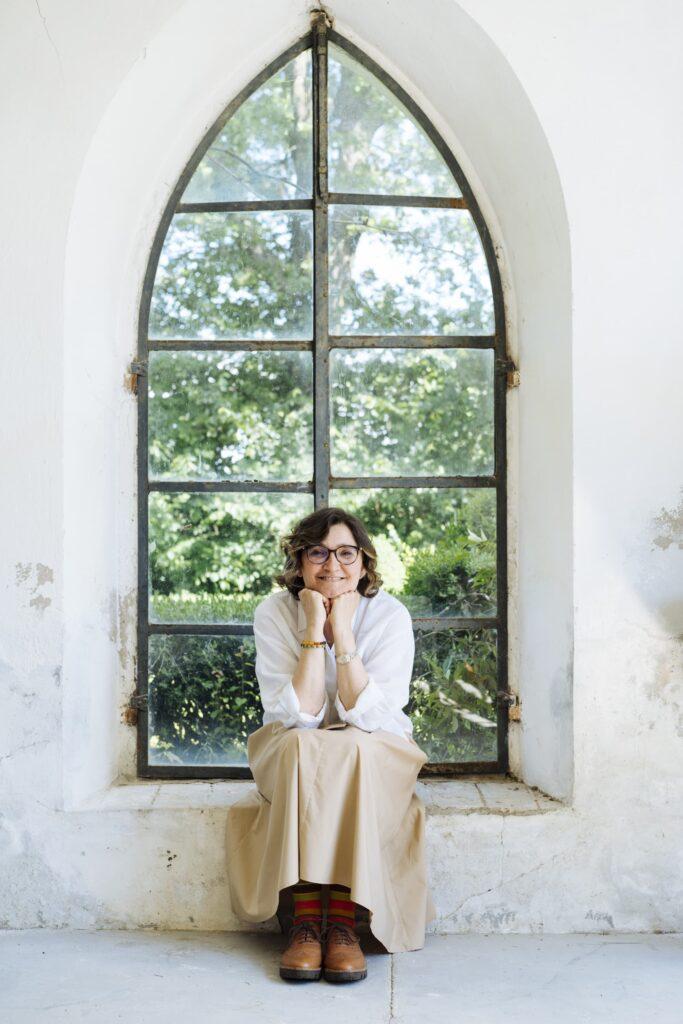 our Yellow, Orange, and Red labels
Our Yellow, Orange, and Red labels – clearly indicate which balsamic vinegar is best to enhance which foods:
Yellow indicates a younger vinegar whose fresh, slightly sharp tang is ideal for salads and marinades.
Orange is for vinegars whose smoother taste and fragrance are best suited for meat, fish and cooked vegetables.
Red indicates vinegar that enhances all dishes, from starters through to desserts. The fine balance of sweet and sour enhances dishes ranging from Colonnata Lard, foie gras, and fresh and seasoned cheeses through to plain vanilla ice cream, meat or fish tartare.
This is the simple, immediately understandable hallmark of Il Borgo del Balsamico.
Producers of Balsamic Vinegar since 1970
Although the craft business Il Borgo del Balsamico was started in 2004, its founders have been producing Traditional Balsamic Vinegar of Reggio Emilia since 1970 as part of a family tradition.
For over thirty years, the Crotti family has been passionate about this centuries-old local practice, ageing their balsamic vinegar in a series of ancients casks purchased from noble families in the provinces of Modena and Reggio Emilia.
On founding their company, Cristina and Silvia broadened their product range, adding two new denominations: Balsamic Vinegar of Modena PGI (EU certified Protected Geographical Indication) and Condimenti (dressings).
Balsamic Vinegar of Modena and the range of Condiments are produced in a separate plant housing around 400 oak casks and three huge vats containing around 10,000 litres.
At the other end of the scale, Traditional Balsamic Vinegar of Reggio Emilia PDO (EU certified Protected Designation of Origin) ages in 561 small wood casks of different sizes.
The values that underpin our work are:
Tradition – handed down by our parents;
The uniqueness of our different products in terms of content and how we communicate;
Consistency – over the long term in what we do:
Exclusivity – of our whole product range and hospitality.
Sustainability – an overarching principle underpinning everything we do.
We use only natural raw materials from our region. We use no additives, preservatives or colouring agents.
Since its founding, Il Borgo del Balsamico has distributed its products to over 15 countries throughout the world.